Ágnes Király was awarded with Academic Youth Prize
2018. 02. 01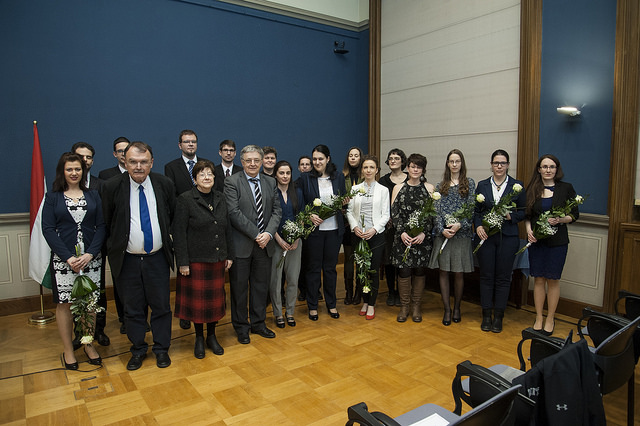 Eighteen young researchers received the Academy Youth Prize from the leaders of the Hungarian Academy of Sciences on January 31, 2018.
The Academic Youth Prize was founded by the Secretary General of the Hungarian Academy of Sciences in 1972 to encourage the professional work of young researchers under the age of 30 and to acknowledge outstanding scientific achievements. The aim of the Academic Youth Prize is to recognize as many young researchers as possible and to encourage and support their scientific work based on their entries and its certification made by their institutes' directors. From 1983 on, the age limit of the prize increased to 35 years.
Ágnes Király, junior research fellow of the Lendület/Momentum 'Mobility' Research Group, Institute of Archaeology, Research Centre for the Humanities, Hungarian Academy of Sciences, was awarded with the Academic Youth Prize for her essay titled 'Human remains found in the settlement context as structured deposits in the Late Bronze Age/Early Iron Age (RBD-HB3) of Northeastern Hungary. A methodological outline of a PhD dissertation'.
Ágnes Király's work focused on an interesting field of prehistoric archeology: the possible frames of interpreting human remains deposited not in 'regular' cemeteries but in settlements dating between 1400-800 BC in Northeastern Hungary. She examined various methods of archaeothanology (archeology of death) and applied the contextual approach in a meticulous analysis of the recovered anthropological material. The work may not only prove to be useful for researchers of various archaeological periods, but will provide important scientific approaches and questionings for historians, psychologists, sociologists, ethnographers and cultural anthropologists as well.
Congratulations!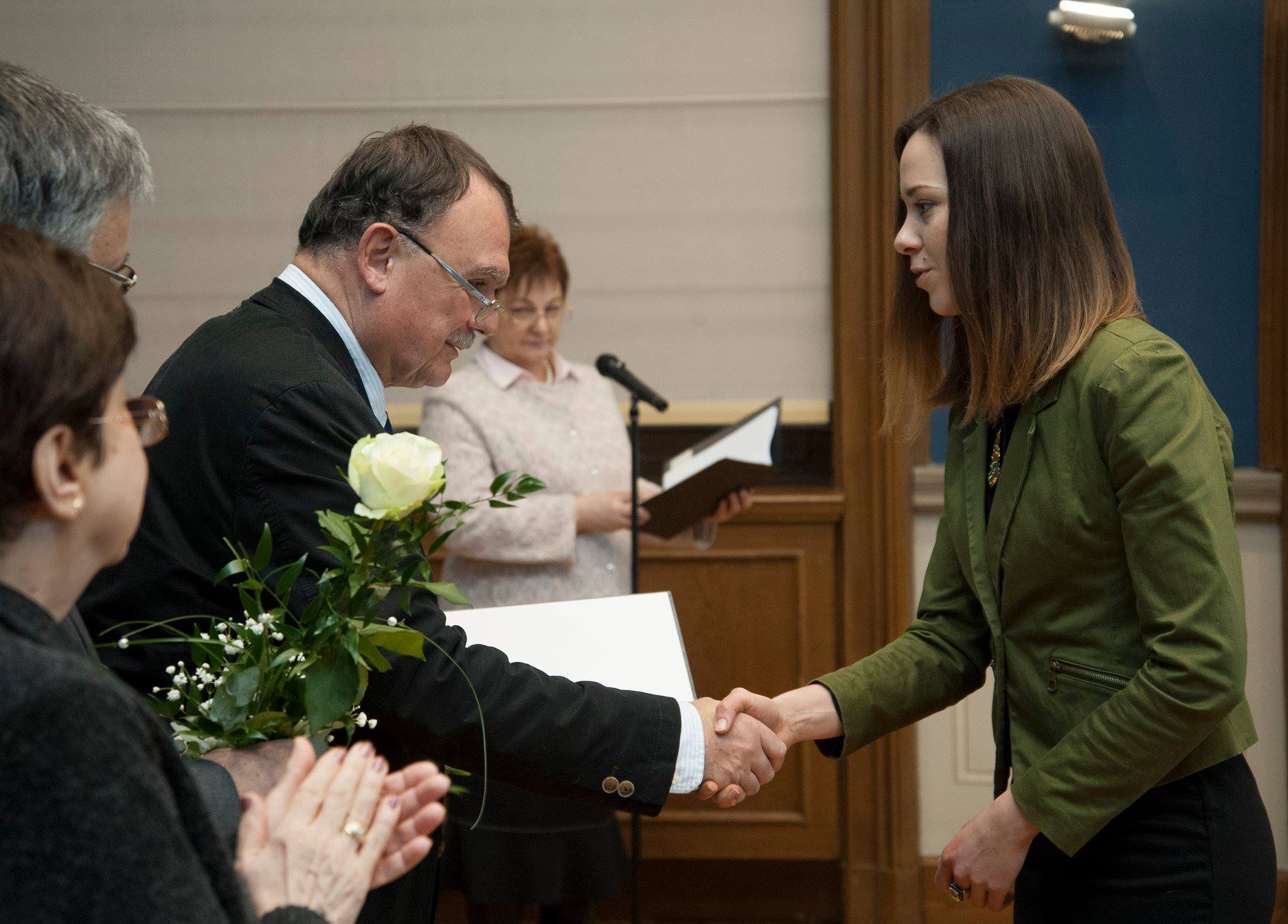 Photo: mta.hu / Tamás Szigeti